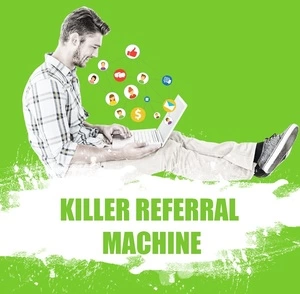 In this special module, you'll learn the secrets to activating your Killer Referral Machine.
All the lessons in this module were a part of an in-person training Tom Poland provided.
This module is a recording of an online event and then popped into a DVD and workbook package that we sold for $995. The idea with this module is to pick just one or two referral systems that you think are the most relevant to your business and put them into place, refining them if necessary. The most important part of this entire module is the section on the psychology of referrals. Once you understand that, the rest will make sense and you'll feel more at ease in actioning referral requests.
For this module is via email and by attending the monthly Town Hall. Please see Lesson 01.01 for details of dates/times and access links. Bring your copywriting questions to the Town Hall so we can optimize your copy.